Consolidated Asset Management and Financial Planning
Professional Services from Independent Advisors
Welcome to Radnor Wealth Advisors, LLC
We are a financial services firm committed to developing multigenerational client relationships. From grandparent to grandchild, our family wealth planning strategy is intended to help you save, grow, and eventually pass on your wealth to the next generation or charity of choice. Here is why clients choose to work with us:
Long-term focus
Stop chasing the market and focus on an actionable plan for the future
Transparency
Always know what services you receive and the fees you pay
Accountability
Let's set mutual expectations for how we can work together
Education
Learn about financial investments and concepts in a way that's easy to understand
Technology
Take advantage of modern financial planning software and performance reporting
No account minimums
Financial advice should be accessible to everyone
Step 1:
Hi, my name is…
Every relationship starts with a simple hello. What comes next is up to you. The first step in our process is getting to know who you are. We learn about your goals, your current and future ambitions, and how your current financial balance sheet looks. Our team will ask questions and seek to understand how we can best help you.
At the same time, you get to learn about us. We will explain how we work with clients to achieve their financial independence and answer any questions you have. Our primary goal is to make you feel comfortable, educate you, and then instill the trust necessary to allow us to handle your finances.
Step 2:
Let's see where you're at…
We start by compiling a balance sheet – a document that outlines your outstanding debts, existing assets, and incoming cash flow. Typically, our first priority is making sure clients have an emergency fund, or enough cash on hand, to pay their current obligations for six months if they suddenly become unemployed. If clients have high consumer debt, our next priority is to structure a plan to pay these debts off.
We'll also dive deeper into your current and future goals. This will help us create a customized plan to make sure we stay on track for you to retire at the age you desire and also make sure you can comfortably provide your desired standard of living in retirement. During our retirement journey, we will be using modern financial planning software cash flow analysis to make sure we stay on track to not only meet your retirement goals, but also make sure we reduce the risk of running out of money in retirement.
Step 3:
Here's what to do…
After our initial consultation, we will have a better understanding of your total financial situation and will suggest customized investment strategies to meet your specific goals.
Our engagement with you is not a one-time event. Going forward, we will meet regularly to review your investment holdings and make sure your financial goals and personal situations haven't changed. If a dramatic life event happens, acting as Investment Fiduciaries, we will always advise you in your best interest to help provide solutions to life's unexpected surprises.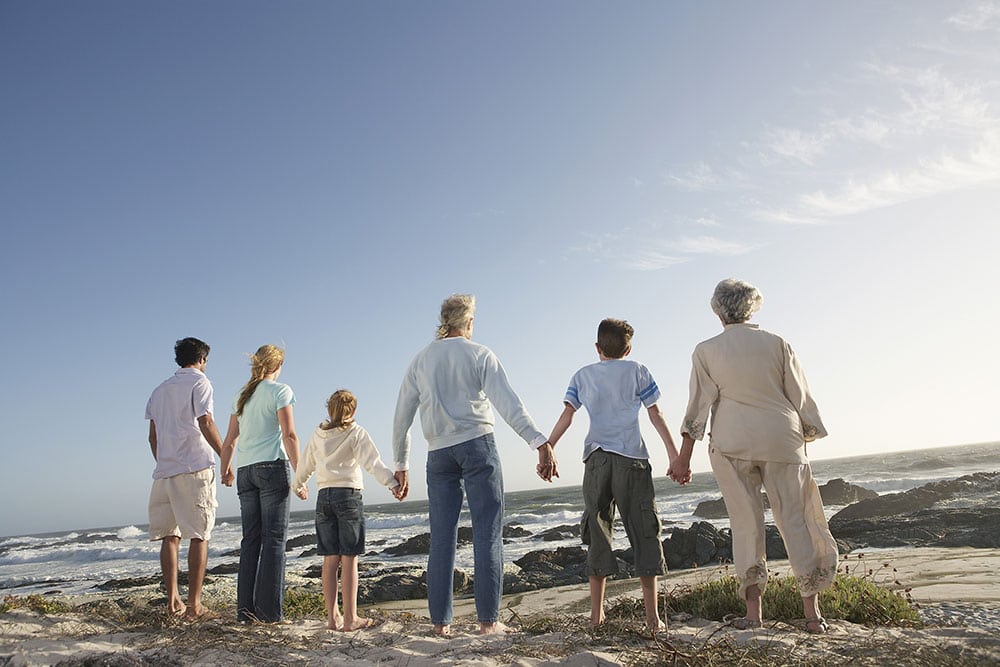 Our Investment Philosophy
Our focus is on developing relationships, educating clients, and providing full transparency. We need the trust of our clients before suggesting an investment strategy. When it's time to recommend one of our customized investment models, it's helpful to understand these investing basics.
Acting as Investment Fiduciaries, we must always act in the best interest of our clients. There are no proprietary products or investments to sell clients and our compensation remains level, no matter what the investment recommendation is to our clients.
Timing short-term, unexpected swings in the market is impossible. Short term volatility has historically been embedded in the markets and it will continue to be this way. That's why we focus on high quality, long-term strategies centered around your goals.
Being tax conscious while investing portfolios and creating a customized plan to allocate assets to either a Roth IRA, traditional IRA, Non-Qualified account, or move liquid or hard assets into Trust accounts, is sometimes more important than the investment returns themselves. Sometimes it's not what people make, but what you keep in your after-tax return that makes the difference.
With these tenets in mind, we have developed a suite of custom portfolios for both qualified and non-qualified investment accounts. These portfolios are keyed to many different risk tolerances and after we learn about your individual goals, we can confidently suggest one of our portfolios that will best fit your needs.
Independent Doesn't Mean Alone
Though Radnor Wealth Advisors is an Independent Financial Services firm, we have relationships with a number of asset management companies that help provide us research and market outlooks to provide the best possible customized investment portfolios for our clients.

Cambridge
Cambridge acts as our Broker-Dealer and Registered Investment Adviser. They are responsible for compliance oversight, processing transactions, and helping us stay compliant with securities laws. We chose Cambridge because of their commitment to independence and their respected presence in the industry. Cambridge was named 2017 Broker-Dealer of the Year by Investment Advisor magazine.1

Fidelity Clearing and Custody Solutions SM
Fidelity acts as our custodian and clearing firm. They hold client assets, execute trades, and maintain client accounts. Fidelity is one of the largest clearing firms in the industry and is committed to helping serve their business clients.

Third-party Resources
We leverage multiple technology providers and innovators in the industry to deliver an impeccable service experience. These technologies, such as eMoney and enhanced performance reports, allow us to serve clients wherever they may live.